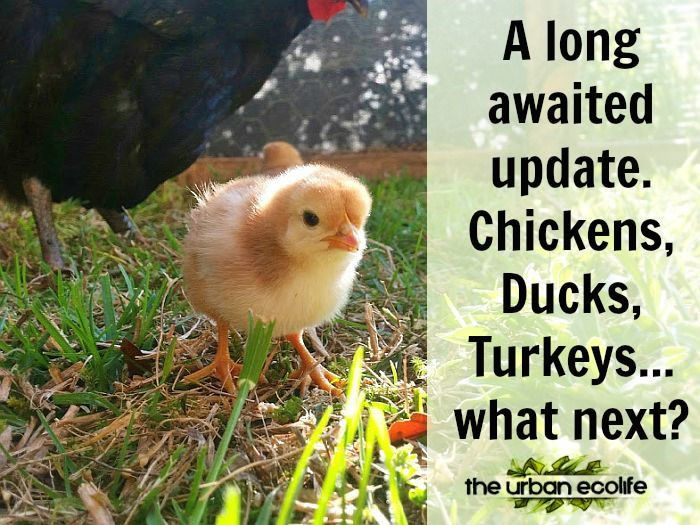 I didn't believe them when they said, "Once you start, you can't stop."
I'm referring to this whole, 'just a few chickens' business. A few chickens quickly turns into a flock. Then a spur of the moment decision means some ducks get thrown into the picture. Just yesterday, we decided some turkeys would add a nice element of variety to our little farmstead. Did I mentioned there's now also a puppy?
Yes, 'you will get addicted' they said. They were right.
Who would have thought, little me, this time last year, living out of a backpack in India, would be back in her homeland with an ever-growing responsibility of many living things. As in, there are LIVES depending on me. THANKS LIFE.
This has by far been the greatest adventure of my life to date. And I've been on some pretty incredible adventures. From hiking the Himalayas to jungle trekking in the Amazon on the hunt for Anacondas, to camping on the highest peak/volcano of Central America amid a lightening storm. They got nothing on farming… or our rather intriguing interpretation of it.
What's Been Happening…
The other week we had crazy horizontal wind gusts and it was by unfortunate chance, I was home alone. I came home from a hectic morning at the markets to a chaotic scene taken from a Hollywood horror movie. Two dead chickens strewn about the paddock thanks to a blown over electric fence, a coop blown into said electric fencing and me cursing the winds to kingdom-come.
Lesson learned. You can control your temper but you can't control the elements. Well actually no. I failed at part one.
Then the duck coop got blown right over. Yes, literally blown down like a toppling tower of jenga. Granted, it was about a half-century old outhouse that had wooden boards rotted through. But still. I can deal with the rain. But this wind. MY GAWD. Thankfully, no ducks were harmed in the incident. But they were left rather perplexed when they came back to see their home in shambles.
Did I mention I love ducks? We have 3 female muscovies (who are now laying) and a drake who was kindly gifted by some new friends I made down the mountain. I can proudly say we have some AMAZING pasture-raised, biodynamic chickens who lay incredibly rich and delicious eggs. But duck eggs. Come on. They are next level.
Ducks also provide endless entertainment. When I stayed with my friend Vivica, from The Nourished Caveman, a few years back, I thought she was a bit crazy with how much she loved her ducks (Viv, you know I love you BECAUSE of this). Oh how the tables have turned. I am said crazy duck lady now. 
In other news, we had a hen go broody. So we popped her in her own little coop, grabbed a bunch of freshly laid eggs (not really knowing if they were fertilised or not) and threw 'em under her. Viola! Three weeks later she hatched us 4 gorgeous little chickies. It's magic people. Or just biology. Whatever.
We also recently purchased a shipping container. We're in the process of decking it out as a commercial kitchen so we can expand our fermenting business. It will be like our own little science lab where we concoct a cauldron of fermented goodies so we can infect the public with good bacteria. I swear it's far less sinister than it sounds.
It's all very exciting. Never a dull moment on the farm.
I'm on the hunt for a budget caravan, tiny home, shack – just something I can live in and call my own. I may have to resort to a cardboard box with the level of success I've had so far though…
Why you might ask? Well, I currently sharehouse with my business partner and her family. And by her family I am referring to her husband and 8 year old son. So yes, we're in each other's space 24/7. Which is fine. Because somehow we've found a way to make it work. And it works great! But their family is expanding with a baby due in February. For the sake of preserving our friendship, the business and my sanity, I'm high-tailing outta there into my own mobile home.
I'm in the process of writing up my next post of how we constructed our latest and greatest mobile chicken coop. This one is a winner. We used a gifted box trailer and I must say, it looks pretty legit and FAR cheaper than I would have imagined. I refer to as the Mobile Chicken Coop 3.0. Original right?
Here's the sneak preview…
So all in all things are going great. Winter was tough with all the frost and just being a lull in general. Now it's spring and going on summer, I'm all about the outdoors and exploring this wonderful mountain haven we get to call home. To send you on your way (until my next post which will come in a billion years), here are some lovely snaps from the life I get to call my own 🙂
PAID ENDORSEMENT DISCLOSURE: In order for me to support my blogging activities, I may receive monetary compensation or other types of remuneration for my endorsement, recommendation, testimonial and/or link to any products or services from this blog. Thank you for your support!