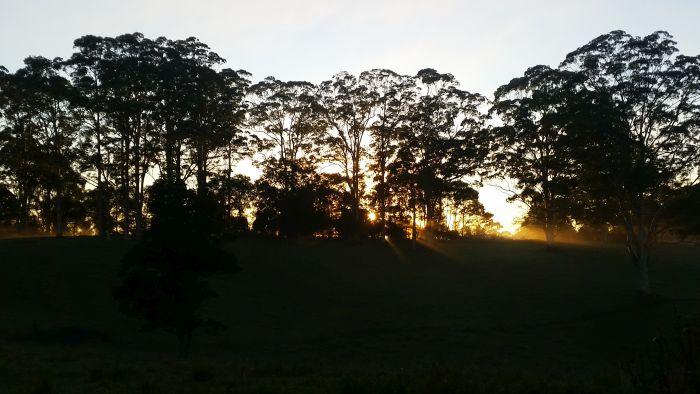 I awake to the gentle sound of a rooster crowing in the distance and the sun rising over the ridge. From my bed I can already see the sky embellishing a wondrous display of purple, pink and orange, blushing sheepishly as though apologetic for stirring me from my peaceful slumber. I peer out the window and envision a day of possibilities. On the rolling pastures the cows graze on fresh dewy blades of green. Happy as cows could possibly be. The morning march to the milking shed fresh in their mind as their utters swell. Two wallabies are alerted from their temporary safe haven underneath the gumtree as they hear me rattle the front door open.
At that sound, I too am startled from my trance. The bubble of excitement bursts as I realize it was all but a dream. The cars are honking, the sky is grey, the drowsy feeling of yet another day at the office lingering on my mind.
Except that today, it's not a dream. That dream has now become my reality.
And I couldn't be happier.